On The Nene With Harry
OTNWH is a visual journey along the river Nene following a very special guide: Harry the Heron. The two-pages episodes of this comic are published every four months on "The Happy Hood", a community zine that celebrates good news in Northampton.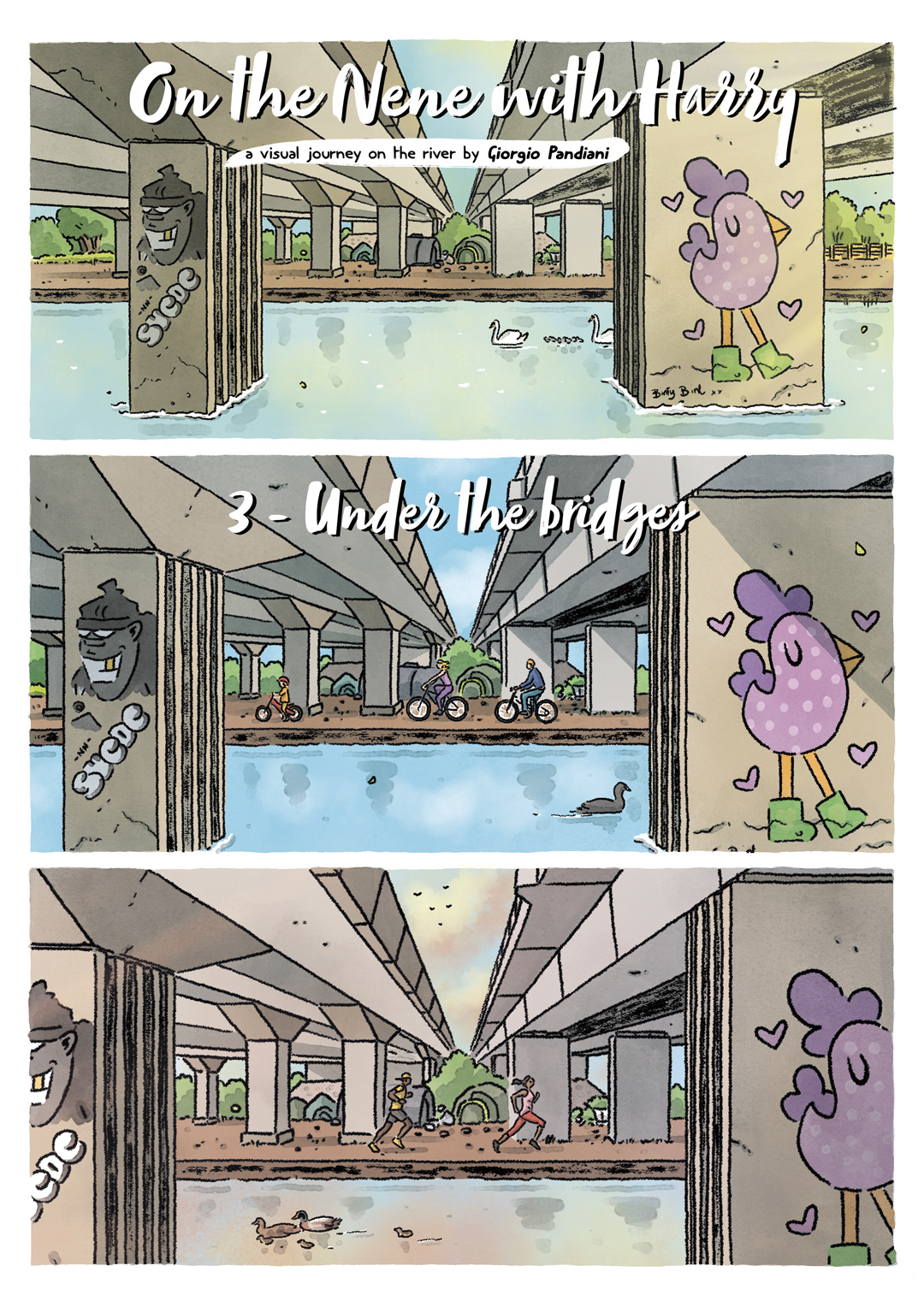 OTNWH on the pages of "The Happy Hood" (issue 12-19).